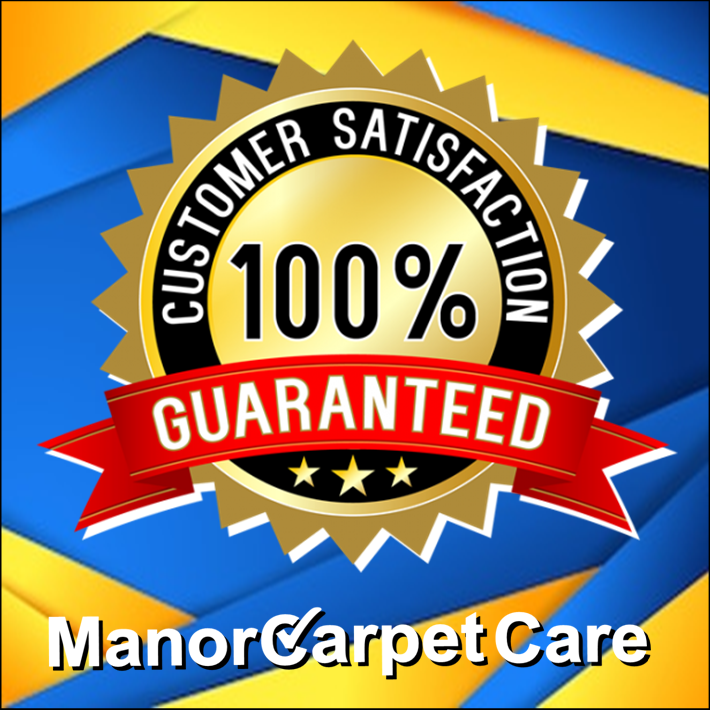 At Manor Carpet Care, we take pride in the work we do. Whether you are having your carpets and rugs cleaned, we are committed to doing the best job possible for your home or your business. If you are not satisfied with the work we do, we will promptly – and we do mean promptly – return and re-clean any and all areas of concern.
We use state-of-the-art equipment and cleaning products to ensure that your carpets are cleaned thoroughly and professionally.
Our team are experienced and knowledgeable technicians who will take the time to understand your needs and deliver the best possible results.
We carry a wide range of stain removers and odour treatments with us, making sure that your carpets not only look clean but smell clean.
A 100% satisfaction guarantee, so you can be sure that you're getting the best possible value for your money.
If you're looking for a professional carpet cleaning service, Manor Carpet Care are a company that you can trust to do a great job and to make sure that you're satisfied with the results.
A few reviews of Manor Carpet Care from Google:
" Always so professional and on time! Always do a fantastic job on my carpets, would never go anywhere else. Thank you so much"


Samantha M. Middlesbrough.

"Cleaned living/dining room today, carpet looks like new. A lot of thoroughfare marks on entrance to living room which have gone. Great job thoroughly recommend"


Angela Thornaby.

" I have just had my carpets and rug cleaned by Rick and they look brand new. Great friendly service. I have also booked in for a carpet repair too which has saved me a small fortune replacing a carpet"


Shelly Middlesbrough.
View all our reviews
To get in touch, call: 01642 983088 or 07761 471544
If you prefer, use the fome below, we'll get back to you as soon as possible.